Dajie participated in the donation activity of "Government and Enterprise Co-construction and Sending Warmth"
2022年04月25日
On August 21, 2019, the Xinwu Development Zone Government and the Wuhu County Automobile and Motorcycle Association organized a "government-enterprise co-construction" event to send warmth. Wuhu Dajie Company participated in the event and donated 5,000 yuan.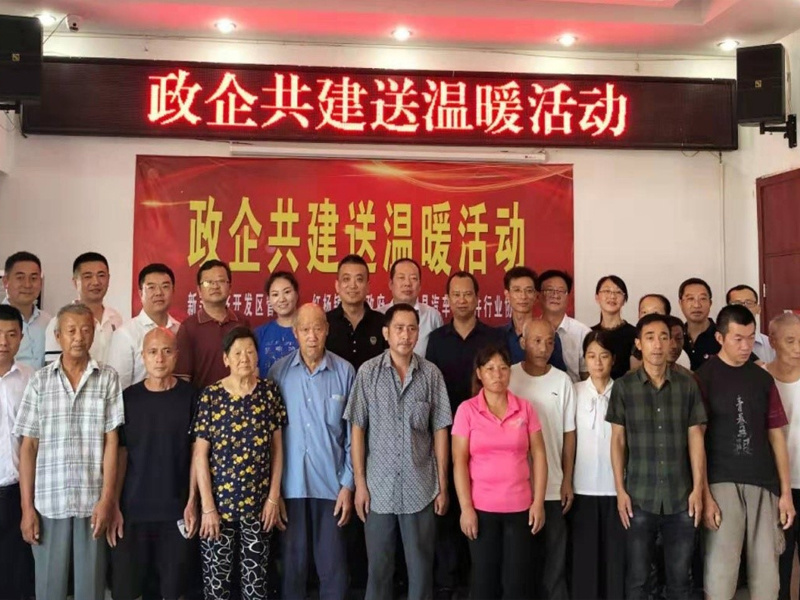 Government leaders and the president of Wuhu County Automobile and Motorcycle Association delivered speeches and signed a cooperation agreement on "co-construction between government and enterprises". Afterwards, the group was divided into 3 groups to make donations and condolences to 9 families in difficulty, conveying warmth and love.
The company has put into practice the concept of "caring for disadvantaged groups", actively participated in public welfare activities, and continued to give back to the society with practical actions.
---
On April 1, the "2021 China Automotive Hybrid Technology Summit" was successfully concluded at the Star River Hotel, Minhang District, Shanghai. Dajie Clutch, as the sponsor of this conference, participated in the summit in the form of a professional booth exhibition.
---
On February 4, 2021, Dajie Company held the 2020 annual work summary and commendation meeting. The company's executive deputy general manager Liu Weijun, technical chief engineer Liu Wenjun, general manager assistant Hu Guoguo, technical director He Guanhou, international trade director Zhang Shouchang, management of various departments Cadres and advanced employees attended the meeting.
---