Representatives of some entrepreneurs from Bole Business School visited the company
2022年04月25日
On November 2, more than 20 students from the president class of Anhui Bole Business School visited our company. On behalf of the company, the company's executive vice president Liu extended a warm welcome to all the entrepreneurs who came from afar, and accompanied them throughout the process.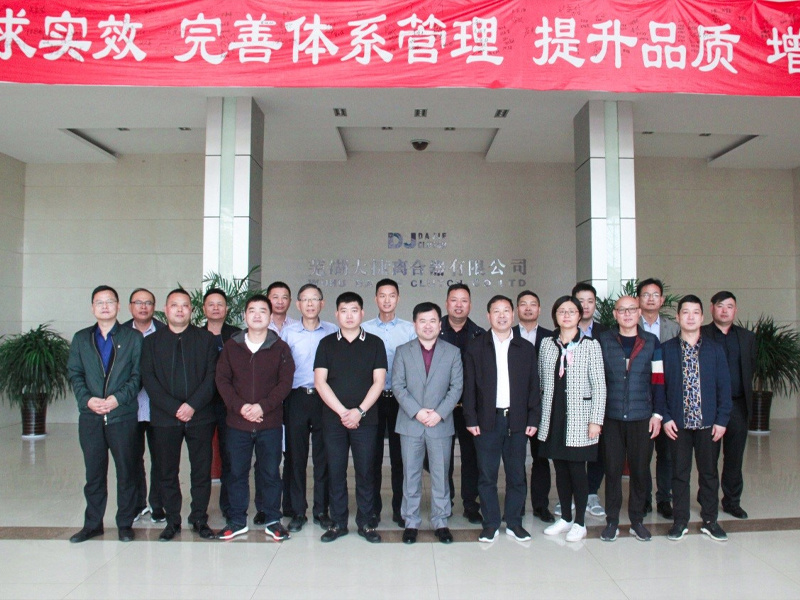 The guests visited our provincial engineering laboratory and various production sites respectively. Then, Vice President Liu of the company introduced the company's development history, organizational construction, operation management, corporate culture and future development ideas to the entrepreneurs in detail, and focused on sharing the company's management improvement work experience in the past year.

Finally, the entrepreneurs had on-site discussions in the conference room. The entrepreneurs had in-depth exchanges and discussions on the shortcomings of Dajie's management site, as well as the management achievements, good management methods, and corporate culture construction.

Wuhu Dajie Clutch Co., Ltd.
November 5, 2019
---
On April 1, the "2021 China Automotive Hybrid Technology Summit" was successfully concluded at the Star River Hotel, Minhang District, Shanghai. Dajie Clutch, as the sponsor of this conference, participated in the summit in the form of a professional booth exhibition.
---
On February 4, 2021, Dajie Company held the 2020 annual work summary and commendation meeting. The company's executive deputy general manager Liu Weijun, technical chief engineer Liu Wenjun, general manager assistant Hu Guoguo, technical director He Guanhou, international trade director Zhang Shouchang, management of various departments Cadres and advanced employees attended the meeting.
---